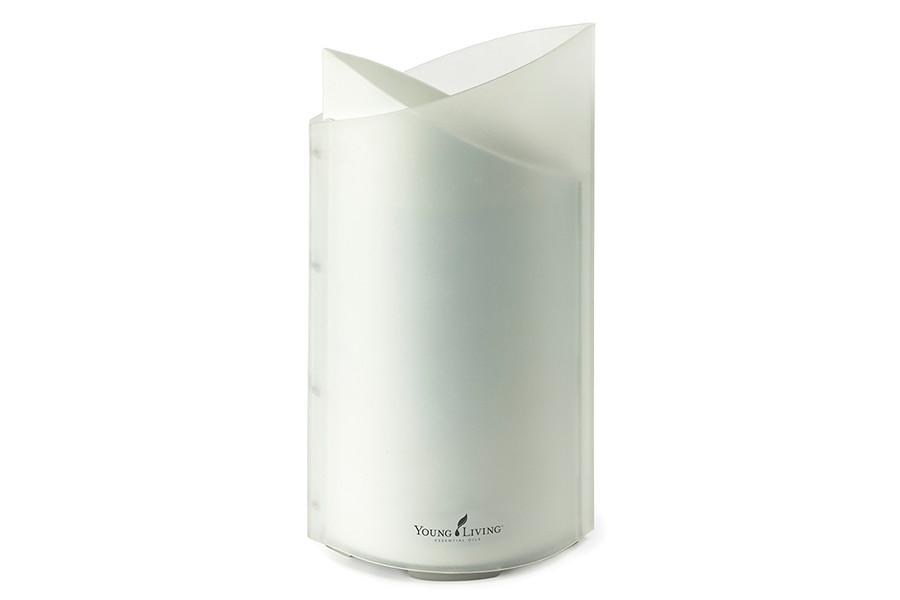 I have recently been turned on to essential oils and wanted to share an experience I have been having.
Now first, I am not an expert at essential oils. I am sure there are plenty of uses, rub a dab here and rub a dab there but I couldn't tell you what does what to do that with. So I am starting small. I keep a diffuser going almost every night.
I recently received a Young Living Essential Oil (sponsor) diffuser from a rep named Becky who happens to also run a really amusing blog called: Read My Chicken Scratch. I also received some Lavender Oil, Citrus Oil and Peppermint Oil.
Lavender Oil: relieve tension, nerves, enhance blood circulation and respiratory symptoms. That is just a few. You can also use it as a bug repellent (which out in the country is a must have). It is potent so just apply some to expose skin and repel away mosquitoes, if you are bitten this will help reduce the swelling and pain associated with some bug bites.  Sleep what is that? Well now I know! Placing some of this on your pillow will help calm and relax you and increase your sleep pattern and help treat insomnia.  Nerves can be a pain- cause headaches, migraines, depression and anxiety. Blood Circulation: It helps improve your blood flow so it can help lower blood pressure and is often used to treat hypertension.
Wait? Hypertension? That is what I have! Ok I am giving this a try and researching more! But in the mean time. This has really been the only oil I have used in my diffuser. For one. My son has major anxiety issues. I mean just at times uncontrollable crying and frustration. It is mostly brought on when a change in routine occurs to often. As he gets older we are cooping but we still battle. These are often followed by a night mare. So between him and I we are getting a huge use out of this! We do not use the diffuser on nights that the Popo is home because he can not stand the smell but every other night we do use it. I have noticed that I am sleeping at night (which is an amazing feeling). When I went to the doctor for an illness my blood pressure was still high, but lower then normal. My son- when he has his melt downs he calms. They do not come as often and well- his night terrors are for the most part nonexistent.  Although after reading about the pillow trick I may have to try that on all of us! I plan on researching the blood pressure issue a bit more as I hate taking medicine for it.
The other oils I received was the Citrus Fresh and Peppermint. Now I did read some where that peppermint oil can increase blood pressure so I haven't used that yet. I need to do some research to figure out the citrus and the peppermint uses before I feel comfortable passing it on to you guys. The Lavender though. I am loving the sleep, the relaxation, the calm. I also plan on trying this in our special ed room once school starts out for those rough days our student with Autism has. Stay tuned for more on that and the affects it has for high needs kids!
You can learn more about Young Living Essential Oil by visiting Becky's Page. Also head on over to Facebook and her Blog to learn more about Becky!
Your turn! What is your favorite essential oil and what do you use it for?
~I received the above products in order to facilitate a review. I am not an expert on the uses of oils. The information I found was googled and is not intended as medical advise. I treat my hypertension under the strict care of a physician and recommend doing so as well.~
(Visited 489 times, 1 visits today)